Gaétan Naël, Maintenant Festival Programmer and Member of the Electroni[k] Association which organizes it, picks his favorite tracks from TodaysArt Festival Artists
Rising from the need to create space for innovative genres of music and art, TodaysArt has always welcomed adventurous projects across all its editions. The festival is known for its immersive audiovisual performances, but also for its unique music programming approach. SELECTED is the feature where we invite artists, curators and music lovers to create a selection of their favorite festival-related tracks. Next up, Maintenant Festival programmer and Electroni[k] member - as well as good friend of TodaysArt and Shape Platform partner - Gaétan Naël was asked to pick his favorite moments from the past editions of TodaysArt Festival.
2012
PANTHA DU PRINCE & THE BELL LABORATORY "Spectral Split"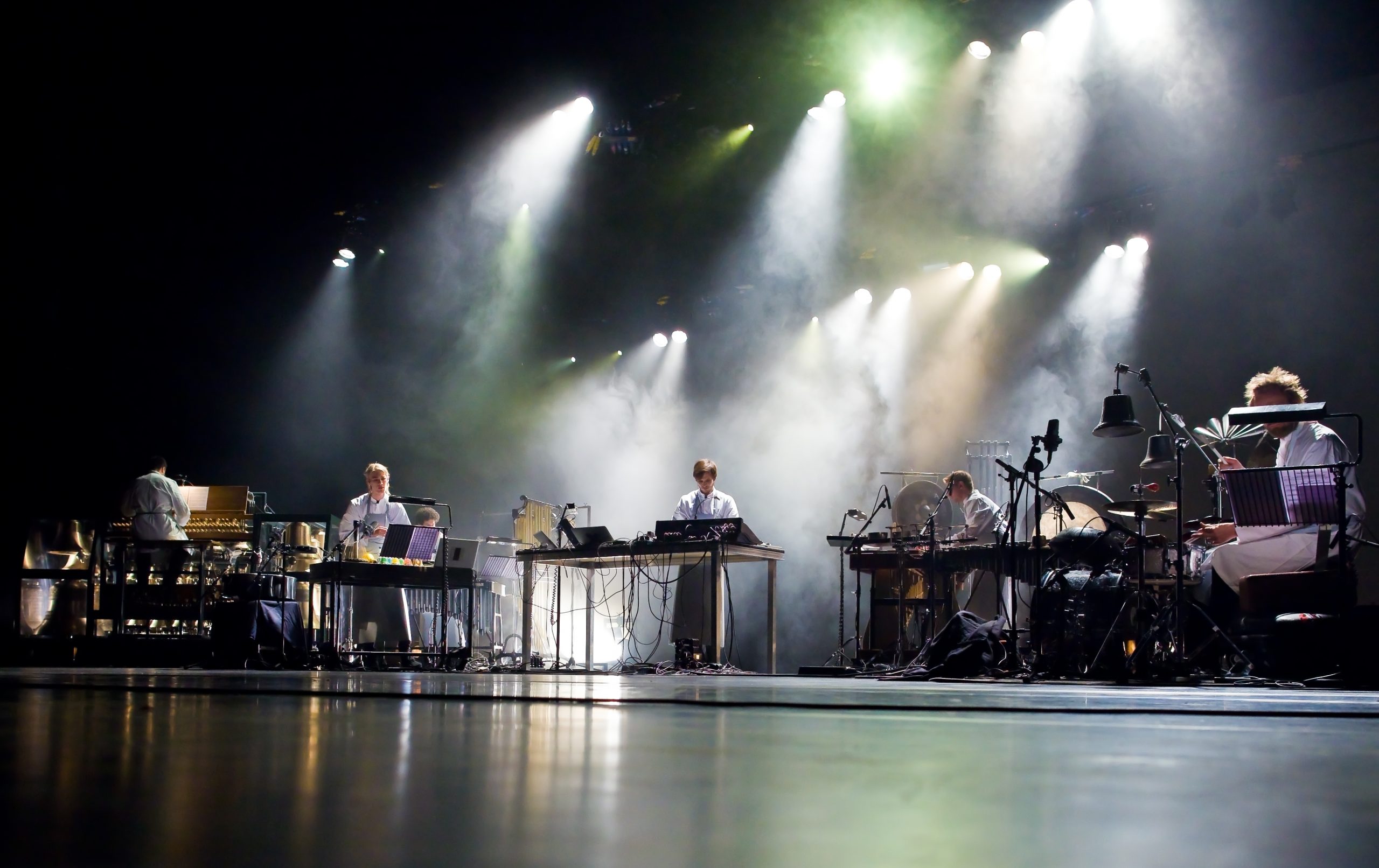 Great fan of Pantha du Prince, the announcement of this project inspired by the carillonades of churches in Northern Europe, lead me to TODAYSART: a festival on a human scale where it is possible to move easily from one site to another, to meet artists and to exchange with promoters from the four corners of the globe.
The concert of PANTHA DU PRINCE was of a rare elegance, a unique sound material that is at the same time familiar, shared and inaccessible, forming in our European unconscious a common language.
2012
OPEN REEL ENSEMBLE (Ei Wada) "Degulated Jaz"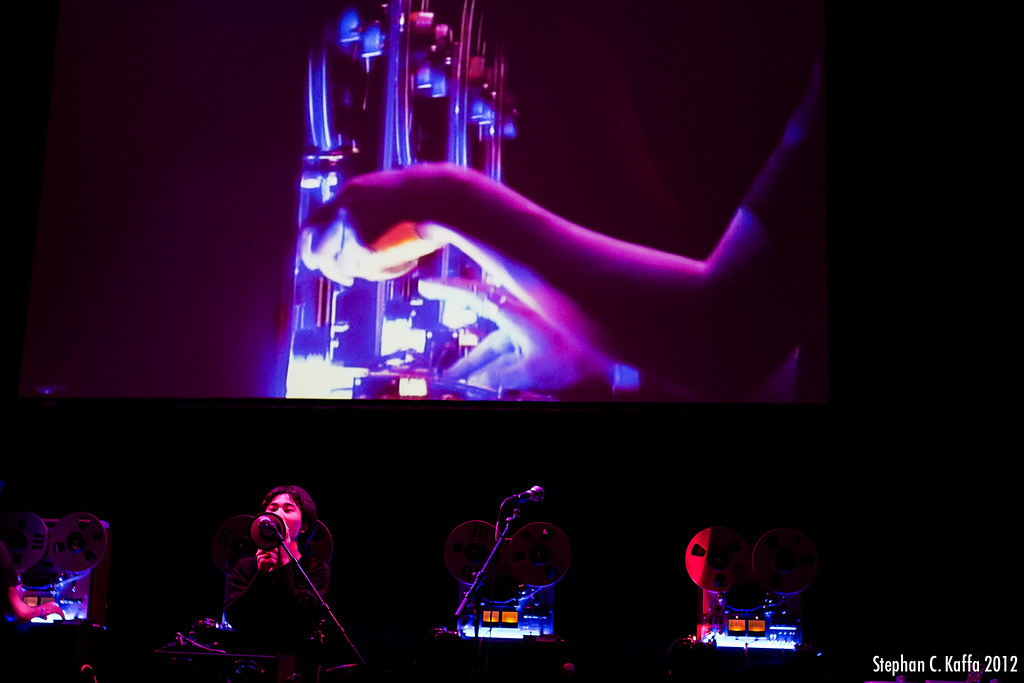 As I entered the room by the greatest of chance, I wasn't expecting such a surprising performance: both pop and experimental with a group of musicians handling tape recorders.
2019
CATERINA BARBIERI "SOTRS"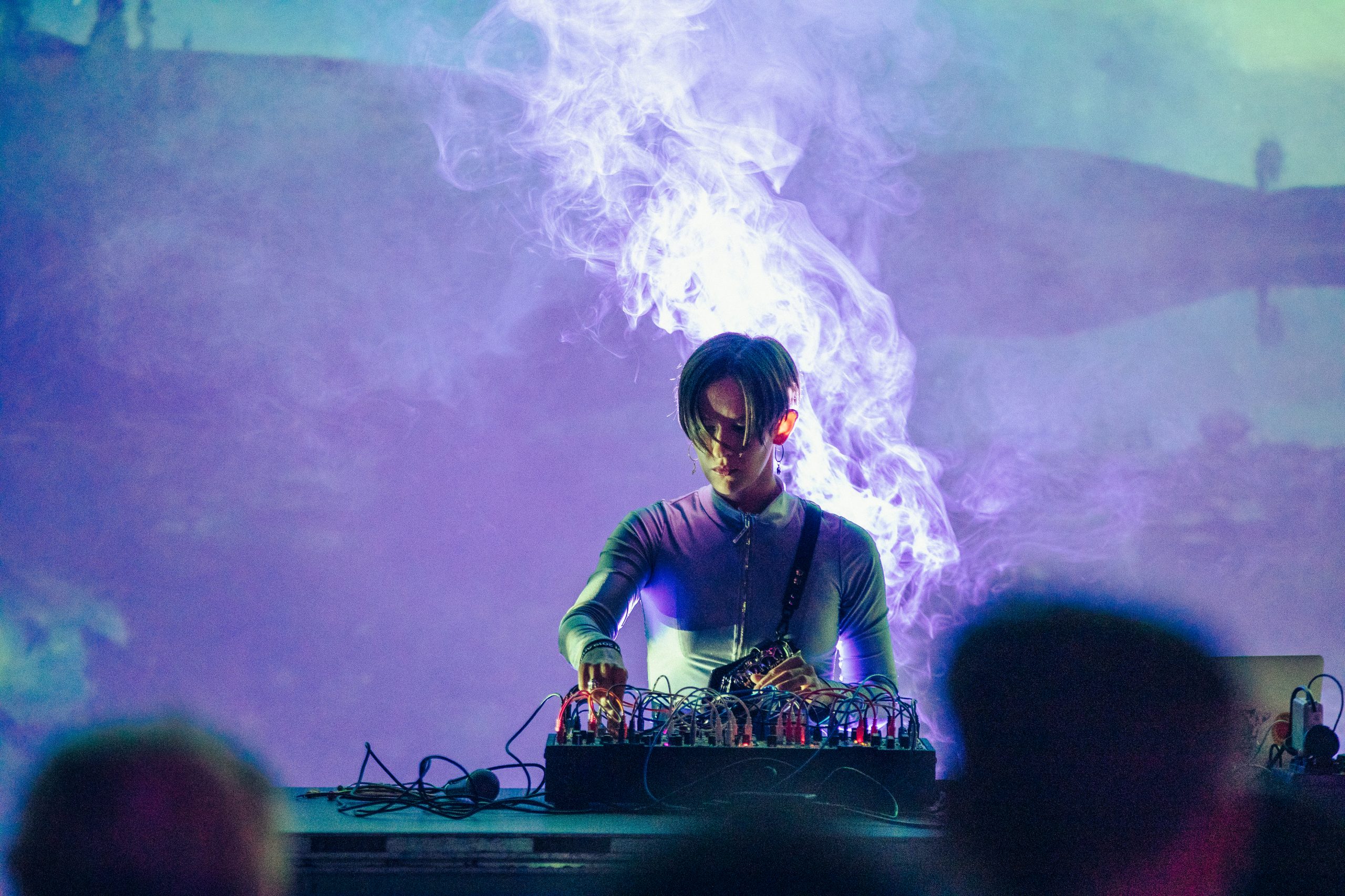 Very happy to have introduced Caterina Barbieri to the SHAPE platform. The perfect opportunity to share with 15 other partners the fascinating world of this Italian composer and modular prodigy. I have had the opportunity to see Caterina Barbieri several times and although her performance in the church of the Old Saint-Etienne Theatre for the festival Maintenant will remain one of my fondest memories, I must admit that her second visit to The Hague, in the sumptuous setting of De Electriciteitsfabriek, continues to haunt me.
2017
NSDOS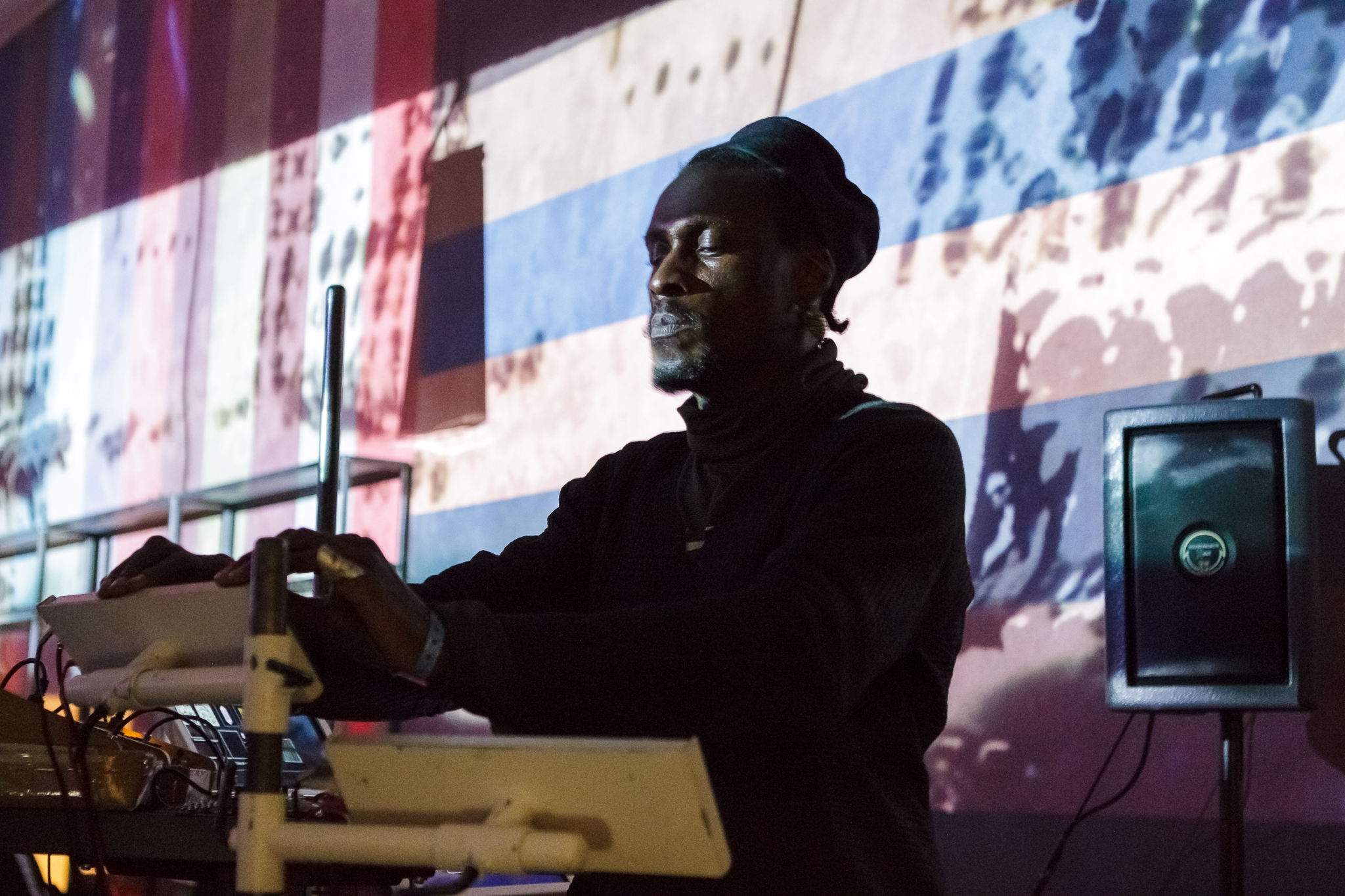 NSDOS is probably one of France's best-kept secret: a complete, multi-faceted artist. Producer, DJ, but also dancer, model, performer, inventor of instruments, designer of devices. He has this innate sense of adventure, innovation, and this constantly renewed desire to break down the barriers between disciplines. And I guess his first visit to The Hague in 2017 marked the beginning of a clear history between TODAYSART and this extraordinary artist.
2017
CHRISTIAN LÖFFLER "Pale Skin"
I remember well the first time I saw Christian LÖFFLER, it was in the precious setting of the Théâtre de Poche in Hédé-Bazouges, in April 2013.
My presence on the 2017 edition of TODAYSART was the opportunity to reconnect with the limpid techno of the German artist. Far from the hyper demonstrative performances of some artists, Christian LÖFFLER stands out with his music, of a rare finesse. Like his records, his live performances are full of nostalgia. Real incentive to travel in the open air, where the air is pure, far from the hustle and bustle of the city. His set resounded like an invitation to go back to walking on the beach of Zuiderstrand.
2018
MICHELA PELUSIO "SpaceTime Helix"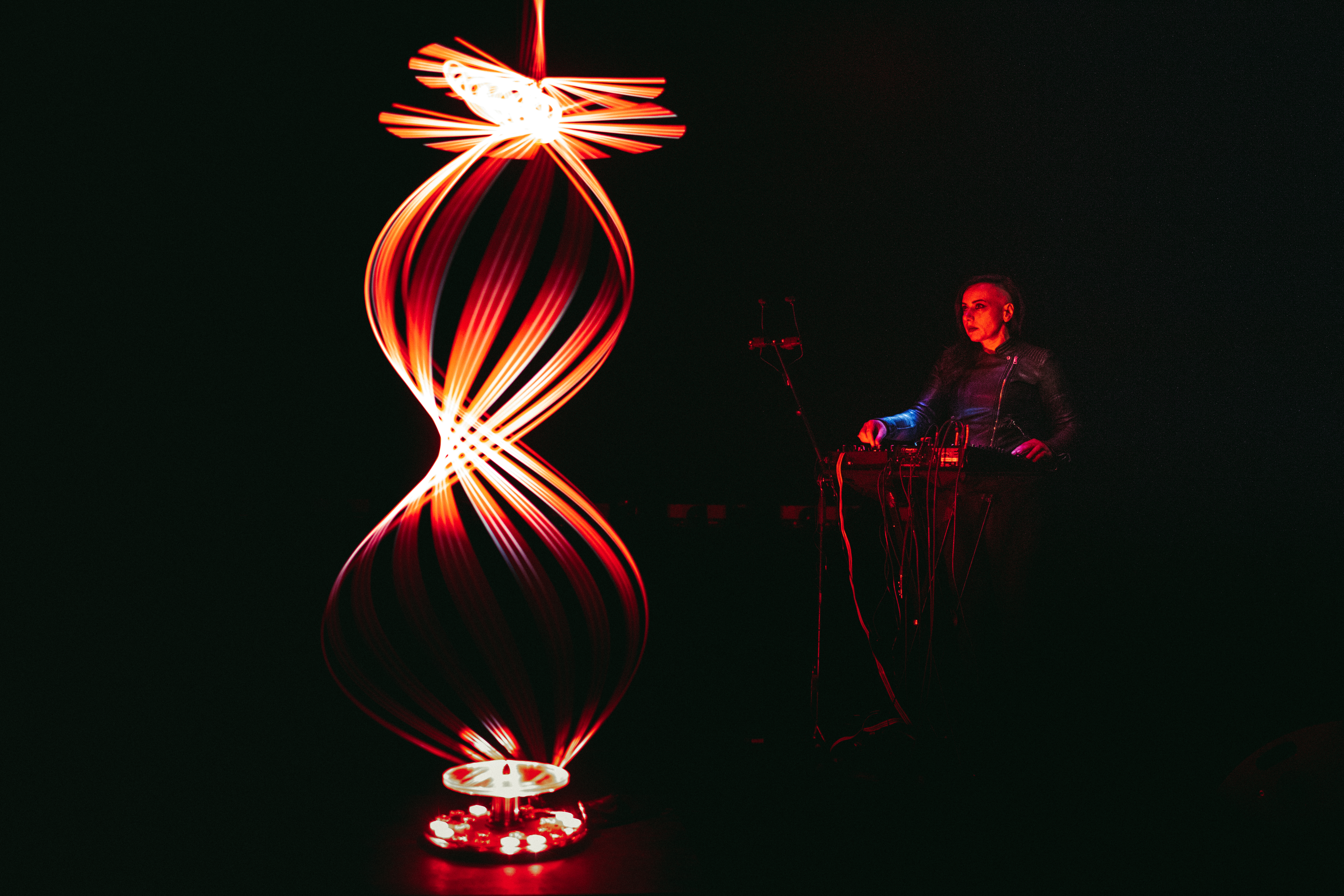 The work of Italian sculptor and performer Michela Pelusio remains one of the highlights of the 2018 edition. From a photoacoustic instrument she invented, giant, hypnotic waves, almost immaterial, undulate and rise in incessant light inflections, and "indelibly" imprint your retina.
2018
FRACTION, LOUIS-PHILIPPE ST-ARNAULT "Entropia"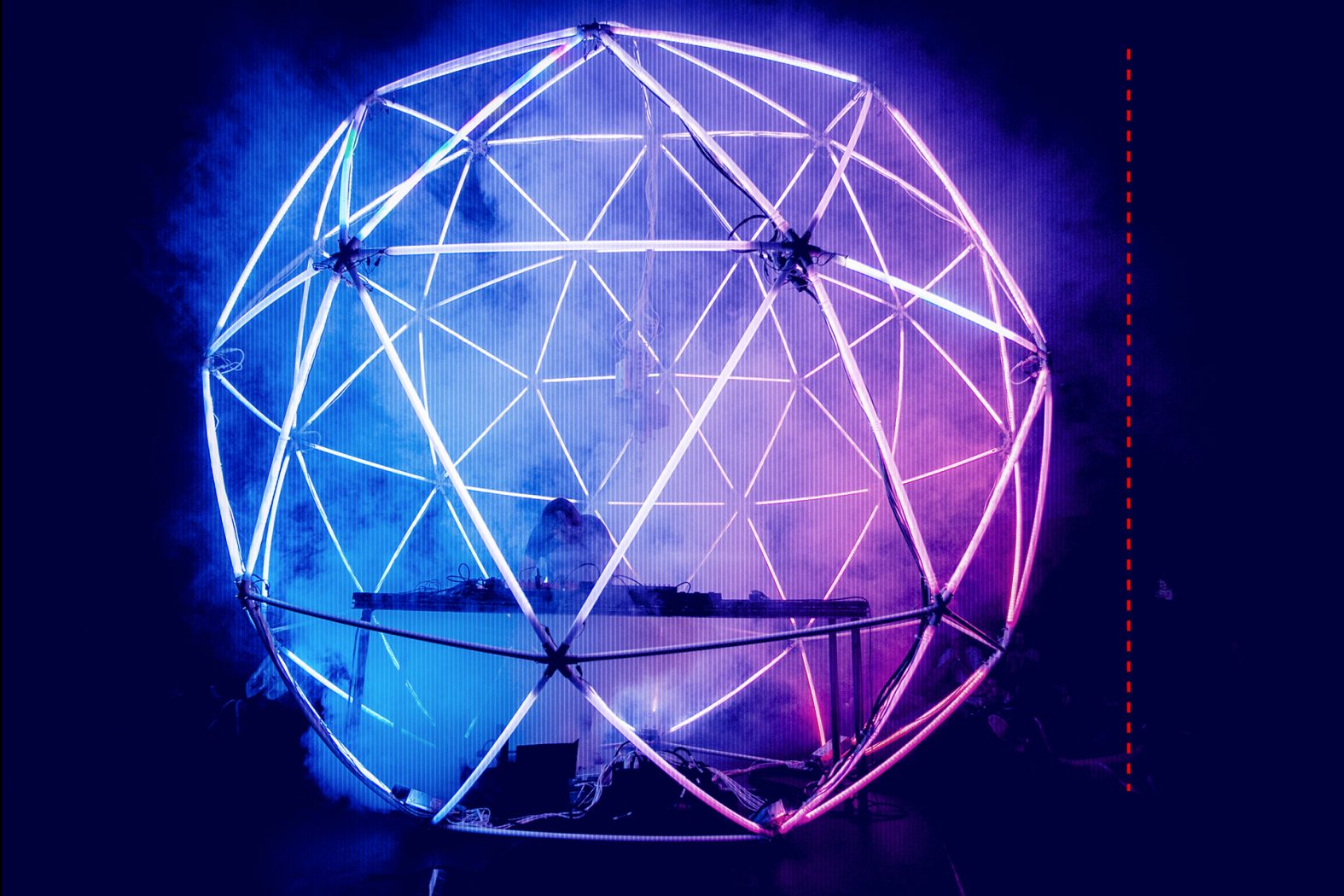 I've known Eric Raynaud/FRACTION since my student days, a brilliant person with real vision. Although I had already seen and welcomed the Entropia project designed with the Canadian Louis-Philippe St-Arnault, TODAYSART was an opportunity to discover this proposal in the SAT's travelling dome. ENTROPIA consists of a structure in which a musician develops a remarkable sound design that interacts with the light from the edges of the module. The result is a truly immersive landscape composed of layers of interconnected media.
Entropia is one of the most beautiful AV performances I have seen in the last 20 years.
2018
ANDREAS TROBOLLOWITSCH "Santa Melodica Orchestra"
ANDREAS is an Austrian sound artist. I discovered him by chance at the festival. He proposed a kind of happening/performance in the public space, for about twenty-five people with an unusual instrument. A moment out of time, of which you can't imagine it could stop.
2018
ONEOHTRIX POINT NEVER "The Station"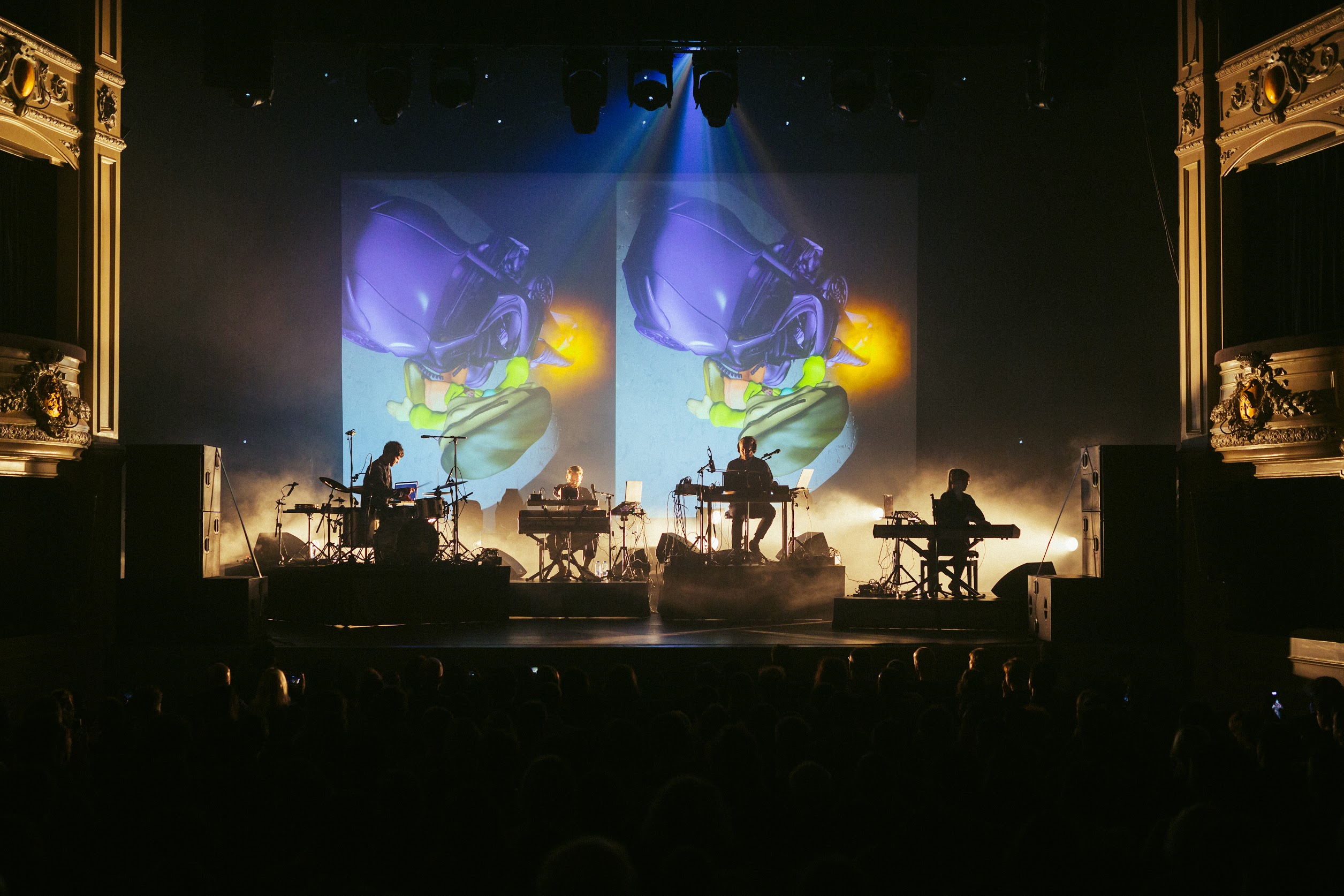 In the landscape of the most stimulating contemporary music, the American Oneohtrix Point Never was one of those I hadn't seen on stage before…
TodaysArt fixed this mistake, and in the most beautiful way.
Ideally placed in the Koninklijke Theater Schouwburg, ONEOHTRIX POINT NEVER presented an adventurous and at first sight unstructured proposal. A kind of science fiction dream, bathed in a flow of moving images, all led by ecstatic and daring synths, and an incredible performance by percussionist ELI KESZLER.
2018
TRANSFORMA & SASCHA RING "Manufactory"
I have very good memories of this unusual form, at the crossroads of theatre, performance and film workshop. It shows a creative process that vibrates in front of the spectator, with this impression of being at the heart of the matter.
TRANSFORMA is one of the audiovisual collectives that has been able to develop its own language within the live visual experience, with a real capacity for abstract storytelling .
And TODAYSART is one of the few festivals that allows itself to present these atypical formats.
Gaétan Naël is a member of Electroni[k] and Programmer of Maintenant Festival. Since 2001, the Electroni[k] association has been developing projects dedicated to today's artistic creations in the fields of sound, image and new media, with particular attention paid to multidisciplinary and innovative creations. Maintenant Festival is one of Electroni[k]'s activities held annually in Rennes, France.
To see more impressions from the festival follow us on Instagram @todaysart.