The third edition of the TodaysArt festival took place at more than 25 locations in the city centre and was codenamed 'THX: The Hague International Airport'. Artists from all corners of the world touched down for a weekend of unique and cutting edge artistic showcases, exhibitions, performances and club nights.
Fans of adventurous and groundbreaking creativity in design, music, art, fashion, modern dance, photography, art-science, theatre, film, video screenings, presentations and debates were able to experience the third edition of the TodaysArt Festival, which took place on the 21st and 22nd of September 2007 in the city centre of The Hague and was codenamed 'THX: The Hague International Airport'.
Talented explorers invited the audience to witness their own personal take on today's creativity. Together, their contributions formed an inspiring and adventurous program and featured a whole range of innovative and groundbreaking acts. The program consisted of more than 200 artists from over 25 countries, representing nearly every art discipline imaginable and put The Hague on the international map as the stage par excellence for contemporary creativity.
A great variety of musical genres such as dubstep, techno, detroit, italo disco, rave, disco, ambient, minimal, dancehall, hip hop, baile funk, darkcore, IDM, glitch, trance, breakbeat, bitpop, electro, motorrock and lo-fi were represented. In addition, our Detroit Special, the French/German/UK-programs, the Hip-Hop-program and the female-artists-only party went on until early in the morning.
For two days, the city centre of The Hague functioned as one big festival terrain, with performances both in the public domain and on several indoor stages. Interactive installations, projections and acts used the city centre as a stage and transformed The Hague into an inspiring stronghold of audiovisual experiences.
The TodaysArt Festival provided a unique opportunity to experience the creativity of a wide range of pioneers, improvisers, and inspired anti-conformists, who transport the audience to sonic and visual destinations that surpassed all expectations.
September 21st & 22th, 2007
Program
Performance
3 Chairs (Theo Parrish, Malik Pittman, Rick Wilhite) [US] | Amos Ben Tal / Noblesse [IL/NL] - We Are Not Humanity | André Gingras + Fabio Laquone + Sue Jane Stoker [CA/NL/IT] - CYP17 | Array (Darren Johnston) [UK] - Outre (sound: Tom Jenkinson, video: Chris Cunningham) | Bas van Koolwijk + Gert-Jan Prins [NL] - Synchronator | Claudia Märzendorfer + Nik Hummer [AT] - Frozen Records | Evil Knievel [DE] - I Love America | Frank Bretschneider [DE] - Rhythm Exp | Kangding Ray [FR] | LAb[au] + Res Publica [BE/FR] - Man In e.Space | Le Placard (Erik Minkkinen) [FR/INT] | MFO + Repeatbeat [DE] - Aviorama | MikoMikona (Birgit Schneider + Andreas Eberlein) [DE] - Fourier-Tanzformation I+II | Nanine Linning [NL] - Cry love | Nederlands Dans Theater II (Jiri Kylian, Dirk Haubrich) [NL/INT] - Sleepless | Optical Machines [NL] - Shift | Phill Niblock [US] | Pierre Bastien [FR] | PIPS:lab [NL] - Diespace | Pow Ensemble [NL] | Robert Henke [DE] - Layering Buddha | Tarek Atoui [LB] - Empty Cans | William Basinski [US] | Zimbos Labor [DE] - Vinylizer

Club
Abe Duque + Rancho Relaxo All Stars [US] | Ascii.Disko [DE/ES] | Boxcutter [IE] | Buzz Goree [US] | CCDD [NL] | Charly & Gallus [NL] | Chris de Luca vs Phon.O (CLP) [DE] | CO2RO [NL] | Cosmiq Microbiq [RO] | CrimeJazz [NL] | Cursor Miner [UK] | DJ Design [NL] | DuvelDuvel [NL] | Ebony Bones [UK] | Jahcoozi [DE] | Jerome Hill [UK] | Kassen [NL] | Kindred Spirits: La Melodia, Tom Trago, KC the Funkaholic, Antal, Leroy, Mr. Wix, MC Melodee, MC Gee & Lyrical Tie [NL] | Kool Keith (Dr. Octagon) ft. KutMasta Kurt & Motion Man [US] | Legowelt [NL] | Lexie Lee [US/JM] | Milanese [UK] | Milanese vs Neil Landstrumm [UK] | DJ MK (Roots Manuva) [UK] | Model 500 (Juan Atkins, Mike Banks, Milton Baldwin, Mark Taylor) [US] | Modeselektor + Pfadfinderei [DE] - Pfadselektor | Motorwolf: Al Naafiysh [NL], Schmerzlabor [NL], Toner Low [NL] | Neil Landstrumm [UK] | Nôze [FR] | Orgue Electronique [NL] | Pawel Blot [PL/NL] | Princess Superstar [US] | Rzac23 (69DB / Crystal Distortion) [UK/FR] | SebastiAn [FR] | Spindokter Ries [NL] | SuperCollider Audio/Visual Club Night: Adrian Vacca [NL], Cylob [UK], Dan Stowel [UK], Mxzehn [DE], Redfrik [SE/DE], Sam Pluta [US], Timeblind [US], TN8 [JP], Yota Morimoto [JP] | Tech-Matix [NL] | DJ Technician [NL] | DJ TLR [NL] | Tom Trago [NL] | Tommie Sunshine [US] | Underground Resistance [US] - Galaxy 2 Galaxy / Universe 2 Universe / DJ Assault Team | Vali Chincisan + Minus [RO] | Vex'd [UK] | Warlock [UK] | Yuksek [FR]

Works
<>TAG - Information Aesthetics: Aaron Koblin [US] - Flight Patterns, Alex Dragulescu [RO/US] - Spam Architecture, AR+RFID Lab [NL], Arjen Klinkenberg (ID Studiolab TU Delft) [NL] - Palette | Antonis Pittas [GR] - 8,83 x 7,20, C.E.B Reas [US] - The Protean Image Machine, Karsten Schmidt [DE], Manuel Lima [PT/US], Marius Watz (Generator.x) [NO] - Physical 3D Data Representations, Rick Companje + Nico van Dijk + Hanco Hogenbirk + Danica Mast [NL] - Globe 4D, Sieger Duinkerken [NL] - Physical Traces in Time, Voldemārs Johansons + Tom Tlalim [LV/IL] - QuantaSonic | Banksy [UK] | Daan Brinkmann [NL] - 16 Pillars | Daan Roosegaarde (Studio Roosegaarde) [NL] - Dune 4.1 / Flow 5.0 | LUST + Mike Rijnierse [NL] - THX: The Hague Int'l | Maxalot: Angel Souto [ES], Antistrot [NL], Blastgo [NL], Boris Hoppek [DE], Build [UK], Commonwealth [US], The Designers Republic [UK], Destroy Rockcity [US], eBoy [DE], El Miro [NL], Eschler [NL], Inocuo Design [ES], ISO120 [NL], Jackson Chang [NL], Joshua Davis [US], Kozyndan [US], Kustaa Saksi [FI], LUST [NL], Maxalot [NL], : phunk [NL], PSYOP [US], Timorous Beasties [UK], Universal Everything [UK], WeWorkForThem [US], WK Interact [US/FR] | Onno Poiesz [NL] - Pilot | Patrick Bergeron [CA/QC] - LoopLoop | Pictoplasma + Akinori Oishi [DE/JP] - Taming & Repulsion | Robert Henke [DE] - Linear Grid | Royal Academy of Art - 325 Year Anniversary: ArtScience - Shooting Audio / Movement / Helgi Kristinsson [IS] - Pelagic Zone II, Graphic Design + Gert Dumbar - Hotel Oscar Tango Echo Lima, Interactive/Media/Design - Mastermundo, Interior Architecture + Eric Vreedenburgh, Photography + LOS - (valse) Angst, Industrial Design, Textile and Fashion, Type & Media + Eike Dingler & Ludwig Übelen - After Neurath | Sanne Kruithof [NL] - Dollywally | Screenings: Aryan Kaganof [ZA] - Nigga / Arrested Development / A Perfect Day / Casbah and Back / Song for Hector / Endlosung / Organic Wednesdays / I am an African / Bantu Continua Uhuru Nihilismus / Reich Dance Redemption / Inkatha Freedom Party Rally 1994 | Screening: Catherine Henegan [ZA/NL] - Ode to Jozi | Screening: Eddy Terstall [NL] - Sextet | Screenings: Pictoplasma [DE] | Screenings: Radar Festival | Screenings: Urban Space & Futuristic Visions (curator: Nina Köll): Richard Fenwick, Margit Lukács, Jouni Hokkanen + Simojukka Ruippo, Jeff Gills, Jasmin Jodry + Mo Stoebe, Jan Verbeek, Erwin Olaf, Ed Holdsworth, Christopher Thomas Allen + Robert Pyedroft - Rainbow, Broersen & Lukács, Robert Heel | Screening: The Vice Guide To Travel | Screenings: Zur Rettung Der Popkultur | United Visual Artists [UK] - Tryptich | Vicki Bennett / People Like Us [UK] | VilaNuts - Interactive Playground: Bart Koppe [NL] - Mixing Cities, Circus Bizarro (Freek Braspenning, Michiel ten Caten, Marc Sarlemijn, Marike Verbiest, Tijmen Zonnevijlle, Merijn Meijers) [NL], Dorota Walentynowicz [PL] - Dobrze I, Dennis de Bel + Mette Sterre [NL] - Megababyfoonbiecht, Johan Snijder [NL] - YOUkeBox

Symposium
<>TAG - Information Aesthetics (symposium on data visualisation and representation and generative art) | Mastermundo (presented by Royal Academy of Art - Interactive/Media/Design): Michael B. Johnson (Pixar) [US], Tjeerd Hoek (Windows Vista / Microsoft / Frog Design) [US], Régine Debatty (we-make-money-not-art) [FR/DE], Kris Moyes (The Directors Bureau) [US], Derek Cheshire [UK], Zachary Jean Paradis [US], Arjan Dingsté (UN Studio) [NL], Fons Schiedon [NL], Erwin Blom (VPRO digitaal) [NL], Jeroen van Erp (Fabrique) [NL], Devon Reid [CA]

Periphery
Holland Dance Festival [NL] - Move Me | Hoogtij #9 [NL] | Jazzsole (Inna Vision & Mind Eye ft. Chris Rowe & Don't Hit Mama) [NL/US] | Nacht van de Lauwe Cultuur - Cultuur Hoer | OneFourOne [NL] - Last Man Standing | Rabarber [NL] - Out to Lunch | Stroom Den Haag - Stroom Travels
show more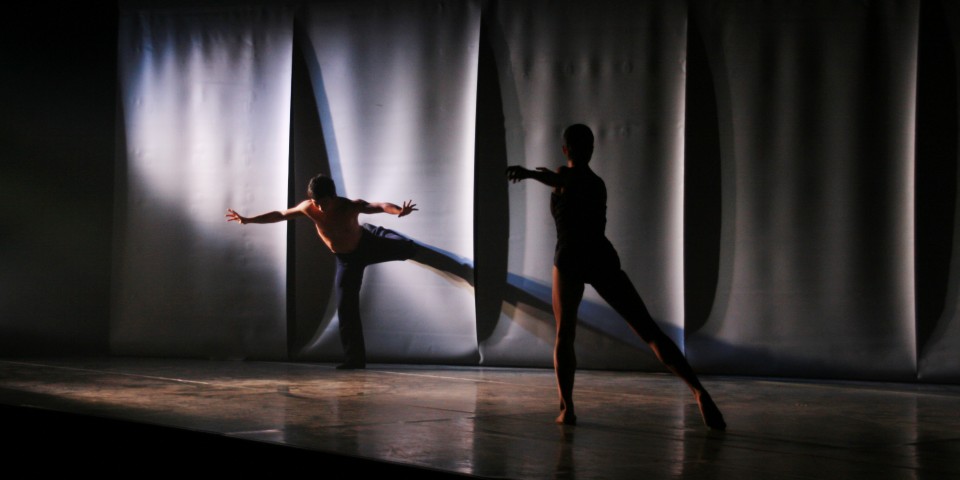 Artistic Statement
Ready for take-off
Closing the dutch festival season and priming the cultural season, TodaysArt festival 2007 brought over 200 artists to The Hague, from all four corners of the world, for a weekend of unique and cutting edge artistic showcases. Talented explorers invited the audience to witness their own personal take on today's creativity. Together, their contributions formed an eclectic and stimulating program under the artistic direction of TodaysArt. In its program, TodaysArt emphasized fresh and vigorous creativity and new forms of expression. The festival welcomed rising talents and artistic pioneers who boldly explored the possibilities of the new and controversial, offering them a place in the spotlights to openly express their talent in the field of music, visual arts, media art, photography, dance, fashion, theater, film, video, screenings, presentations and panel discussions. The TodaysArt festival offered a much varied musical line-up with all sorts of contemporary musical genres. From concert to club, sometimes hard, sometimes mellow, both fast and downtempo, you could find it all over town in the different venues, thumping away until early in the morning, letting the audiences dance until they dropped.
THX: The Hague International Airport
TodaysArt festival 2007 embodied the ideals and goals of past editions, but each of its elements was carefully re-evaluated in an effort to exceed expectations and to place more emphasis on its international character. This led to the third edition of TodaysArt being themed "THX: The Hague International Airport".
During the TodaysArt festival, the streets in the city centre formed an airport of art, complete with a runway and an official airport code (THX), inviting creativity in all its shapes and sizes to momentarily touchdown and show the world its face.
For two days, The Hague clustered adventurous creativity from all over the world to inspire, educate and fuel local artistic activity and strengthen international bonds. The THX theme also reflected the aim to build lasting international artistic structures through collaborations with other festivals and organisations. Because independent art and music festivals in Europe are increasingly working together, but also through initiatives such as ECAS (European Cities Of Advanced Sound and related arts), TodaysArt and its partners are able to provide an increasingly adequate presentation of creative forces present in our society today. This year, TodaysArt worked with Les Siestes Electroniques, Club Transmediale, Rokolectiv Festival, Radar Film Festival, Underground Resistance and Pictoplasma. We also collaborated with several important dutch organisations: KABK (Royal Academy of Art, celebrating its 325th anniversary), <> TAG, Black Soil, Kindred Spirits, Hoogtij, Cadance, Villanuts, Holland Dance, Nederlands Dans Theater, Crème Organization / Bunker, Motorwolf and Maxalot.
Itinerary
The TodaysArt festival promised an adventurous and inspiring itinerary with country/city features from France, Berlin, London and Detroit, a new afternoon program on Saturday, Hoogtij, which guided the audience to the creative hotspots in The Hague and a wide ranging program of exhibitions, presentations and symposia around "the means and meaning of TodaysArt", "information aesthetics" and "generative art", groundbreaking academic projects and presentations as a part of the 325th anniversary of the Royal Academy of Art and socially engaged projects like 'Empty Cans', with youngsters from war torn areas such as Lebanon working together with Dutch high school children on a live audiovisual show.
Traveling between the venues and following airport directions, visitors noticed that line-ups complemented one another and seduced everyone, from the most informed fans to curious newcomers, to take a journey towards a different direction and experience an atmosphere of new sensations. The TodaysArt festival provided a unique opportunity to experience the creativity of a wide range of improvisers, pioneers, and inspired anti-conformists, who transported you to sonic and visual destinations that surpassed all expectations.
ENJOY YOUR TRIP!
TodaysArt / The Generator
*** THE HAGUE: INTERNATIONAL ART HUB
THX

THE HAGUE INTERNATIONAL
国際HAGUE
LA HAYE INTERNATIONALE
HAIA INTERNACIONAL
EL HAGUE INTERNACIONAL
海牙国际
L'AIA INTERNAZIONALE
Гаага Международный
DEN HAAG INTERNATIONAL
ﻻﻫﻪ ﺑﯿﻦﺍﳌﻠﻠﯽ
DEN HAAG INTERNATIONAAL


It is not a coincidence that the TodaysArt festival is held in The Hague. The Hague plays an important part in the development of a whole range of art disciplines.

Clearly visible manifestations of this role are the world famous Nederlands Dans Theater, the Royal Academy of Art (KABK). and Stroom Den Haag The Hague is also an international player in the field of graphic design. However, other initiatives prominently featured in this year's line-up of TodaysArt, such as <>TAG, a platform for contemporary audio and visual art, and Maxalot, an art gallery showcasing graphic design as a contemporary art-form, and Hoogtij, bringing the cultural hotspots of The Hague out into the open, put the Hague on the international map as a creative centre. Next to our international program, TodaysArt wants to bring the artistic potential of The Hague out in the open.

One of the artistic fields in which The Hague is a major player is electronic music. In the Netherlands, the different varieties of electronic music are currently presented rather segmented. Foreign festivals such as Sonar in Barcelona, MUTEK in Montreal and Club Transmediale in Berlin have managed to bridge the gap to a wider audience by offering a balance between established names and upcoming and experimental talent. TodaysArt also maintains this balance and offers a stage to talent from The Hague and the Netherlands in general. For twenty years, The Hague has been one of the leading cities in electronic pop music. Releases through The Hague labels such as Bunker, Viewlexx and Hotmix are admired and sold worldwide. The same goes for the The Hague festivals such as State-X New Forms and Ex-is, who present art created through the use of new media. Also, The Hague initiatives such as Antilounge and Ground One prove that the city is booming with talent in this area. Furthermore, The Royal Conservatoire enjoys a solid international reputation as a breeding ground for electronic music because of the departments Sonology and the interfaculty Image and Sound.

Besides electronic music, The Hague is also famous for its leading role in the world of dance. During the festival, next to famous international dance performances such as the one by Array, you were able to see a riveting performance by Nederlands Dans Theater II. Their technique is amazing; their boundless energy is contagious. The group is one of the favourite dance acts of TodaysArt due to its revamping of dance and their youthful input.

TodaysArt considers collaboration in the creative field of paramount importance. Every year, this results in unique connections leading to innovative and remarkable productions. One of the biggest partners of the TodaysArt Festival, the Royal Academy of Art in The Hague, celebrated it's 325th anniversary this year with a whole range of pioneering projects: the faculties of the academy work on the cutting edge of art and push back the frontiers of the creative imagination, leading to several unique productions. Furthermore, together with the TodaysArt Festival, Boomerang, famous for its free postcards, organised a design contest, inviting students and anybody who felt creative to design a postcard. The winning design was magnificently displayed during the festival, together with other famous Boomerang designs.

TodaysArt Festival 2007 embodied the ideals and goals of past editions, but each of its elements has been carefully re-evaluated in an effort to exceed expectations and to place more emphasis on its international character. This led to the third edition of TodaysArt being themed 'THX: The Hague International Airport'. During the TodaysArt Festival, the streets in the city centre formed an airport of art, complete with a runway and an official airport code (THX), inviting creativity in all its shapes and sizes to momentarily touchdown and show the world its face. For two days, The Hague clustered adventurous creativity from all over the world to inspire, educate and fuel local artistic activity and strengthen international bonds.

Because TodaysArt works hard at building international artistic structures, a lot of value is placed on collaboration with other festivals, at home and abroad. Because art and music festivals in Europe are strengthening their bonds - on their own initiative, but also through initiatives such as ECAS (European Cities of Advanced Sound and related arts) - TodaysArt and its partners can provide an increasingly adequate presentation of the creative forces active in our society. Through such initiatives, opportunities are created for events, artists, producers, independent music labels and collectives throughout Europe. A more intense form of collaboration is taking shape, in which different parties meet one another and artistic and business deals are initiated.

At present, when it comes to art and culture, there are a few places in Europe where creativity is in its heyday. From all the corners of the world, artists flock to these creative clusters, giving the local creative industries enormous boosts. It is from these clusters that the art of tomorrow arises. TodaysArt gladly offers the initiatives in these clusters, often still very much underground, a chance to show their work.

Hence, TodaysArt 2007 had 150 artists from seventeen countries inlcuding a French, a German, a British and a Detroit program, and not each at their own location: we are convinced we can provide the audience with a better overview of today's art if there is a little bit of everything everywhere. The TodaysArt Festival is convinced that these features, combined with other international, national and local artists, form a strong whole which represents what is happening today, without any pretensions about tomorrow.

show more
*** KABK: 325
XX KABK:
XX CULTURAL
XX ACTIVIST


This year, TodaysArt and The Royal Academy of visual art (KABK) will once again collaborate during the festival

Last year, the faculties Textile & Fashion and Sound & Image/ArtScience featured prominently in the festival's line-up with the Fashion Box and Structet. This year, the year in which the KABK celebrates its 325 years of existence, all KABK-faculties will present themselves at the festival. Jack Verduyn Lunel, principle of the KABK, talks about the importance of this collaboration and the social function of the KABK in the society.

This year, all faculties present themselves at the TodaysArt festival. Why is such collaboration so important to the KABK?

'TodaysArt is looking for young, multidisciplinary and often underground talent. The KABK, as a training facility for this young talent, can help. From the beginning, we stimulate students to actively participate in society. The KABK is an academy without walls and we integrate many actual and practical situations in the art education we offer. For the TodaysArt Festival we challenge our students to develop their unique ideas for a big audience."

In what other ways, besides at TodaysArt, does the KABK present itself?

"To name two examples: graduate students Visual Art had to make a pre-final exam exposition. In 2007, this was done in the old KPN-building on the Binckhorst. Students have to arrange their own location, finances and transport, just like they have to do after they graduated. In the same period, first year students Graphic Design were able to publish their graphic commentary on current events in the NRC.Next. More and more often all our faculties and all classes engage in these kind of projects in cultural reality. We now work together with GEM, the museum for contemporary art, Gemeentemuseum, STROOM, the Filmhuis and Paradiso, and our students also collaborate with Crossin Border, Diligentia, The Hague Sculpture, NDT and Lowlands. We see the Randstad as the playing ground for our students."

Does the KABK also collaborate with others schools and universities?

"Certainly, we form a single school with the Royal Conservatoire. More and more, we link our educational program to universities. For instance, we share a Faculty of Arts with Leiden University. This offers students the option of taking courses at both schools. Furthermore, we are developing creative applications for Augmented Reality (AR+RFID-lab) together with the Technical University of Delft"'

Besides an active role in society does the KABK have any other social functions?

"We are not an everyday medium. However, we do see a role for the academy as a cultural activist. Art has increasingly come under fire by conservatism. Activism means that we take our responsibility and are at the forefront. Our point of reference is of course our main goal: educating students to help them become independent and critical artists and designers, who, driven by an experimental focus, make unique contributions to their discipline and our society. To be more specific, the Photography department chose the theme 'fear'. Everyone knows fear, but it seems Dutch society is, as a whole, afraid. And of what? Of the unknown, matters we do not understand. However, is that fear appropriate, is it not false fear? Our students give their own vision on this theme, trying to make the viewer think."

What are the other ambitions of the KABK?

"We want to continue to stimulate special (visual) creative talent, who are focussed on all the different kinds of media, in their development. All the different kinds of media means both the traditional to the extremely innovative kinds. Furthermore, we find it very important that our different disciplines belong to the most prominent in their field, both nationally and internationally.

show more
*** GROTE KERK
XX PALINDROMIC:
XX LOOP
XX POOL


The palindromic program at the Grote Kerk provides a chance to focus on the essential power of much minimal music – The Loop – in a context that functions as the perfect foil.

Whether they are the 'strange loops' in a Bach fugue or an Escher painting, the repetitive samples in electronic music or the revolutions of clock hands, cycled sequences draw listeners into a world where the normal passage of time is distilled, distorted and inverted. An exploration of loop-based creations in a gothic church that promised the eternal, in a town where the pendulum clock was invented, the program offers unique views on the finite world in the shadow of the infinite.

Pierre Bastien has spent nearly two decades exploring the limits of loops. Through improvisation, turntables, and a small army of 'sequencers' in the form of miniature machines, he has developed a musical language of corrupted clockwork. Bastien rejects contemporary technology in favour of creating loops that are purely analogue. He has constructed tiny, semi-automated robots to function as an 'orchestra', and with them he explores the friction between loop sequences and improvisation. All the tracks recorded with the mechanistic orchestra have palindromic names that themselves function as miniature loops: Damn Mad', 'Revolt Lover', 'No Eon'.

With a turntable scratching out a backing track from a worn groove, Bastien sets his machines in motion. He lays steady accretions of clicking rhythms over the record with loose and glitchy loops from his orchestra. The machines sometimes behave erratically, speeding up, slowing down or stopping of their own accord with a poignant disregard for timekeeping. Over and through the soft loops, Bastien plays a selection of bizarre instruments – mini-trumpet, cornet, ukulele.
The cogs and wheels evoke nostalgia for a pre-digital age when things were more human in scale, while the sound, at times darkly comic, expands like a memories.

Canadian artist Patrick Bergeron's video montage 'LoopLoop' uses recurring motifs; the same sequences run forwards and back wards, mimicking the way memories are replayed in the mind. The images are of a developing Hanoi, a city in Vietnam. They are both snapshots of Bergeron's recent trip and recordings of ancient traditions handed down through generations; the collective memories of a culture. Patrick Bergeron is a special effects professional who creates imaginary worlds with images. He has now turned to this personal examination of memory, stating that his motivation for creating the piece was to help him remember the trip. He uses 'large print(s) and a video using animation, sounds warping and time shifts,' suggesting that memories can be reconstructed with this tool by 'bringing back details' that may have been forgotten. His composited work instead underlines the unreliability of memory.

William Basinski's use of loops is fundamen tally different from both Bastien's and Bergeron's. Known over his twenty-year career as a composer who used generative techniques to develop his melancholic sound scapes, he has made extensive use of both moiré patterns (overlapping matrices that produce interference) and durational ratios in his work. He developed these techniques in the 1980s with old reel-to-reel tape decks and delay effects, playing identical loop sequences against each other. Like Eno and Fripp before him, Basinski explores rarefied abstract worlds through his loopy musical language. But Basinski's work has a haunted, historical quality absent from his predecessors work.

Much of Basinski's source material for recent works is unearthed magnetic tape loops from the vast archive he recorded in the 1980s. The old tape loops are generally degraded, in some cases losing structural integrity completely. It was Basinski's attempts to salvage his crumbling tapes that led to 'The disintegration Loops', the four part epic that brought him international recognition. Over the course of each piece in the recording, the loops suffer incremental entropy; the slow attenuation of the old sounds negates endlessness of the loop repetitions in a musical metaphor for the inevitability of faltering memory, loss and decay. For the performance, Basinski will play music from his recent album 'El Camino Real' as well as extracts from 'The Disintegration Loops', with appropriate visuals.

American composer Phill Niblock's drone performances also contain audible moiré patterns of interference that, on a microscopic level, explore (un)predictability, cycles, and decay. Niblock's music is built from loops, but they are so seamless as to appear as a continuous drone. The interference between frequencies creates the moiré patterns, rising up to create looping textures that merge and die away. The accompanying films depict the Sisyphean work of the world's labourers, the universal daily grind, or perhaps the futility of efforts to break out of life's cycle. The micro variations within the endless cycles can be the most rewarding.

Each of the loop explorations in the program disrupt 'endlessness' with their physicality. Each artist short-circuits the notions of eternity implied by swinging pendulums and

Christian churches through distortions of 'normal' temporality, error, ageing and loss. The evenings are, finally, a salute to the allure of striving toward the infinite, and a tribute to the beauty of our imperfect physical world.

show more
*** ROBERT HENKE
XX SOUNDS
XX SCIENCE



While Robert Henke is perhaps better known for this deep, club-oriented techno productions as Monolake (currently Henke plus Torsten "T+++" PR Frock), his background is in the academic side of computer music.

He has, since the beginning of his career almost two decades ago, tempered the hedonistic beat excursions of Monolake with experiments delving into the nature of sound and structure, conducted with the rigorousness of a scientist.

Henke had already declared his interest in pattern and sound structures before the Monolake debut on chain reaction back in the mid 90s with the gentle micro album, 'Piercing Music'. It was a recording of a 1993, multi-channel installation/performance, in which Henke developed stochastic structures using Max to explore probability. He went on to engineer solutions to the problem of performing live with a computer, and together with Gerhard Behles, came up with Ableton Live – the loop-based software sequencer that transformed live electronic music performance when it was released in 2001.

The two works Henke will present at the Lutheran Church, the installation, Linear Grid, and the performance, Layering Buddha are the most recent results of his ongoing research.

Linear Grid is an interactive, multi-channel installation based around an interface and software developed by Henke. It evolved from an earlier project, the Atlantic Waves installation/performance (2002-2007), which was engineered as a solution to the interminable problem of how to be in two places at the same time; a platform that would allow Henke and Canadian musician Scott Monteith (Deadbeat), to perform together while on opposite sides of the Atlantic Ocean.

Henke applied his engineering know-how and wrote a network sequencing application that result in the first performance – Monteith on stage in Montreal and Henke in his studio in Berlin. Linear Grid is driven by the same engine, and has become a broader, more fully developed, interactive exploration of time, sound and structure. The unique interface – that allows users to create and explore their own Henke-ian worlds – is an on-screen matrix of touch-sensitive blocks that when triggered, creates different sound patterns based on space and time.

Dense layers of rhythm coalesce into fragile structures across the room, building and receding as users interact; resolving into warm background sounds when left un-triggered.

On the Saturday evening finale, the Lutheran church will host the Layering Buddha performance. The audience will experience the intricate, dense layers of sound as dynamic events in space as they sit in the middle of a ring of speakers. The multi-channel performance will transform the church's delicate interior with shimmering plumes, twittering recombinant organisms and vast waves of sound.

The Buddha Machine, created by FM3 back in 2005, is beloved by tens of thousands for its indefinable, lo-fi qualities. It is a small, mass produced plastic box from China that has a tiny speaker and a chip with a total of nine ambient loops, in two sequences. Although it looks like nothing more than a toy, the Buddha Machine has a haunted quality that is hard to pin down.

Henke, also captivated, put the Buddha Ma- chine under a microscope in a bid to uncover its mysteries for his Layering Buddha project. His background as an audio-engineer at Berlin's Dub-plates and Mastering suggests the angle of his initial approach to the meticulous examination.

"I recorded the sound of one single buddha machine at 96 kHz, using a state of the art
A/D converter. The recording contains audio information up to 48 kHz, which makes it possible to transpose the loops down and expose otherwise inaudible hidden details."

Henke has in fact not only dissected, but also re-engineered the Buddha Machine's pre-set sounds for the Layering Buddha project. After sensitively deconstructing and processing the nine loops, he has drawn epic ec(h)osys tems from the original sounds with close-ups and layers that expand to fill the room as an immersive, surround-sound environment.

The installation and performance at the Lutheran Church will be a rare chance to experience two of Robert Henke's most fully realized, personal works in one space.
show more
*** TAREK ATOUI: EMPTY CANS
XX THE
XX ART OF
XX WAR

Leading up to the TodaysArt Festival, Tarek Atoui, a 27-year old Lebanese artist, collaborated with twelve Dutch high school students and created the first Dutch edition of his internationally renowned Empty Cans workshops. By using the Empty Cans software designed by Tarek, the students are able to manipulate video and audio live on stage with game console joysticks, thus creating a live music video performance.

Tarek Atoui started the Empty cans workshops in France in 2005 with teenagers from different origins and backgrounds. During the summer of 2006, Tarek took the workshop to Palestinian refugee camps in Lebanon, until the outbreak of the war forced him to leave. After the war, Tarek returned and noticed how his workshops helped the children cope with their wartime experiences by implementing audio and visual material from the war into the workshops.

The project has been receiving much international attention and is being developed into an instrument to stimulate interaction and create bonds between children from different nationalities and backgrounds. Empty Cans will travel to Cairo, Beirut and Nantes before returning to The Hague for the TodaysArt Festival 2007. At the festival, a selection of young people from countries such as Egypt,

Lebanon, Jordan, Palestine and the Netherlands will give away a riveting live performance from cross-cultural talent.

show more
Main Partners
The Generator, Koninklijke Academie van Beeldende Kunsten, Gemeente Den Haag, VSB, Fonds 1818, Podiumprogrammering & Marketing, European Cultural Foundation, Duitse Ambassade Den Haag, Mondriaan Foundation, Fond Amateurkunst Podiumkunst, Casema Cultuurfonds, Kosmoplis, Bureau Export, Koninkrijk deer Nederlanden, Loos Foundation