The programme of the 6th edition of the TodaysArt festival in The Hague was presented as a stimulus for discussion, a catalyst for more engaged, committed experiences of The Hague as a 'real city'.
TodaysArt 2010 was the 6th edition of the festival that has, since its inception, been focused on amplifying new and mapping out barely existent forms of – and transdisciplinary relations between – art, music and technology. Following the successes and dramas (expected and otherwise) of 2009's festival, CONFLICT, TodaysArt spent the year reflecting and agitating for new questions. Our engagement with ideas of conflict in The Hague had unexpected repercussions, including clashes with the council, which served to highlight to us the necessity of ongoing considerations about the role of the arts in society today. This year's programme was presented as a stimulus for discussion, a catalyst for more engaged, committed experiences of The Hague as a 'real city'. For this edition we bring together widely varied perspectives from over 150 artists and artist groups; a clamour of different voices that addressed contemporary forms of creativity.
Date(s)
September 24th & 25th, 2010
Venue(s)
Spuiplein
The Hague City Hall
Theater aan het Spui
Filmhuis Den Haag
Bibliotheek
Lutherse Burgwal 5
Lutherse Kerk
Vrije Academie
Paard van Troje
Rootz
Seven
Periphery: Bed 'eIZE', Cafe de Vinger, 330LIVE (Cremers+), De Kombinatie, Andergrond, West, 1646, Het Zieke, Koorenhuis, LhGWR, Paard Cafe
Program
Performance
[The User] [CA/QC] - Symphony #2 for Dot Matrix Printers | Adrien Mondot [FR] - Cinématique | Atom™ [DE/CL] | Burnt Friedman & Jaki Liebezeit [DE] - Secret Rhythms (live video: Jeffers Egan [US]) | Cindy van Acker + Mika Vainio [CH/FI] - Lanx | Conrad Schnitzler [DE] - Kassetten Konzert (performer: Wolfgang Seidel [DE]) | Euphorie (1024 Architecture) [FR] | Gob Squad [UK/DE] - Super Night Shot | György Ligeti [RO] - Poème Symphonique for 100 Metronomes | John Cage [US] - 4'33'' | Klimek & Slug Duo [PL/DE] - Worlds Of War | Mika Vainio [FI] | Ólafur Arnalds [IS] | RecPlay (Royal Academy of Art - ArtScience) [EU] - Structet 2: Building Music | Staalplaat Soundsystem [EU] (feat. Mika Vainio & Ilpo Väisänen [FI/DE]) - Yokomono-Pro Den Haag | Tiny Noise Festival - LOUDNESS (curator: Kyd Campbell [CA/DE]): André Gonçalvez [PT] - For Super 8 Projector & Analogue Synthesizer, Derek Holzer [DE/US], John Fanning (Massaccesi) [US], Koray Tahiroglu [TR/FI] - Live Audio Cues, Toni Dimitrov [MK] - Sound_00 | X-102 (Jeff Mills + Mike Banks) - Rediscovers the Rings of Saturn

Club
Bionic Boogie: 2562 [NL], Actress [UK], Anthony 'Shake' Shakir [US], Boddika (Instra:mental) [UK] | CONTAINER (Minus + Raster-Noton): Richie Hawtin [CA/DE], Alva Noto [DE], Byetone [DE], Gaiser [US/DE], Matthew Hawtin [CA], Ali Demirel [TR/DE] | Dekmantel: Space Dimension Controller [IE], Makam [NL], Casper Tielrooij & Thomas Martojo [NL] | Delsin Records: Conforce [NL], Morphosis [LB/IT], Newworldaquarium [NL], Peel Seamus [NL] | Dick El Demasiado [NL/AR] | Disco Noir: Andy Blake [UK], Andy Votel [UK], In Flagranti [CH], Onra & Buddy Sativa [FR] | Nacho Patrol [NL] | Nortec Collective presents Bostich + Fussible [MX] - Tijuana Sound Machine | Panzerkreuz (Motorwolf + Bunker): Unit Moebius, Lucid, Santa Cruz [NL] | Señor Coconut And His Orchestra [DE/CL] feat. Argenis Brito [VE/DE] - 10 Años Around The World Tour | Stripewaves: tomlaan, MBGlitch, Ruwedata [NL/IT]

Works
[The User] [CA/QC] - Coincidence Engine II | Alexis O'Hara [CA] - Squeeeque | Ali Demirel [TR/DE] - Making Contakt | Anke Eckardt [DE] - ! | Carlo Bernardini [IT] - Space Interrelations | Chris Salter [US] - JND (Just Noticeable Difference) | Conrad Schnitzler [DE] - 8 films (1969-1980) | Daan Brinkmann + Nenad Popov [NL/RS] - Cellwise | Daan Visser (Kleurterreur) [NL] - Dazzled | Floris Kaayk [NL] - Order Electrus / Metalosis Maligna / Origin of Creatures | FRONT404 (Thomas voor 't Hekke & Bas van Oerle) [NL] – PanoptICONS | Martin Bricelj Baraga [SL] - RoboVox | Matthias Oostrik [NL] - plplpl.pl | Mika Taanila [FI] - Optinen ääni (Optical Sound) | Mike Rijnierse & Jan Trützschler von Falkenstein [NL/DE] - Sound Snooper | Phill Niblock [US] - The Magic Sun / Topolo PN / Topolo 2 / Four Wheel Drive / Painting the Painting | Prompters [NL] - Power to the People / Beam Fever | Richard Eigner [AT] - Denoising | Sebastien Wierinck [BE] - Entuber La Haye 2.0 | Siward de Vries [NL] - Tranquilizer | Villanuts / Rewire - Digital Class of 2010: Bram Snijders & Carolien Teunisse [NL] - Re:, Daan Johan [NL] - Line, Joris Strijbos [NL] - Phase=Order, Merlijn van Eijk [NL] - Sub/Objective Shadows | Wolfgang Bittner + Lyndsey Housden + Yoko Seyama + Jeroen Uyttendaele [INT] - Plane Scape

Symposium / Workshops
[The User] [CA/QC] – Artist Talk | Capital Out Of Culture – Debate | Christopher Salter [CA/QC] – Artist Talk | Dutch E-culture Festival Meeting | ECAS (European Cities of Advanced Sound and related arts) – Official Network Launch | Festival Market | Making Contakt - Q&A with Ali Demirel, Richie Hawtin | Moldover [US] - Ableton Live Workshop | Right To The City - Debate [INT] | School voor Jong Talent [NL] - De Onzichtbare Stad | Soundcloud - Meet-up | Trashlab - Youth Robotics Workshop

Periphery
1646: Dick El Demasiado, Electrotoylets, Coolhaven [NL/ES/AR] | Andergrond: Eelco Cornelis de Vries [NL] - Sequence of Translations | Haags Montessori Lyceum [NL] | Het Zieke [NL]: The Bucket Boys, Camillo Barretto, Koala Club, Los Bastardos, SBSc DJs & Tjo Tjo Soundsystem | Koorenhuis: Rät N FrikK | Langweiligkeit [NL] | Leader Lemming: John Dear Mowing Club, NiCad, Atombox [NL] | LhGWR: Martyn F. Overweel & Gijs Kast [NL] | OhnO! - Record Label Release: Crystal Archives, Machinegewehr, Listoman, Krink vs Compression [NL/DE] | PaRadio: Moonpilot, The Ties, You're the Crowd [NL] | Pecha Kucha Den Haag #5 | PIP [NL] - Place In Progress | Shoot Me Film Festival [NL] | Skatepark Sweatshop [NL] | Stripewaves + De Kombinatie [NL]: Anna H, Atiq & Enk, Artvibe, C_dr_C, Clipslice + Daijobu, Coco Bryce, CrowdedBeats, Efrem Stein, Forlon, Inofaith, Jade Steenhuis, Jorick.tv, Lisa Tea, MBGlitch + Morales Duo, MicroSeq, Mutellat, Neko, Nico Feragnoli, Pixelshift, Satellite Smash, Stefano Litz, Sue van Geijn, TKR crew, tomlaan | UMAMI: Fine China Superbone, Yes..PinkpinK [NL] | West: David Horvitz [US] - Carry-on

show more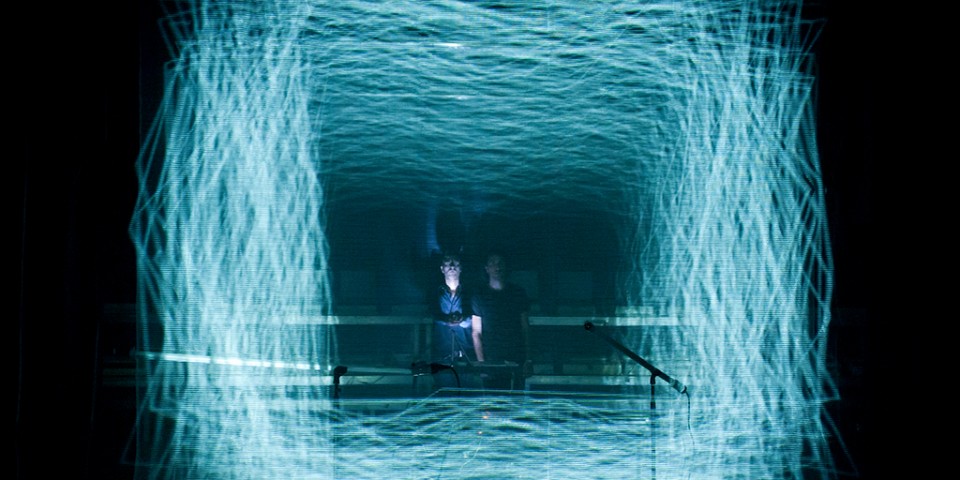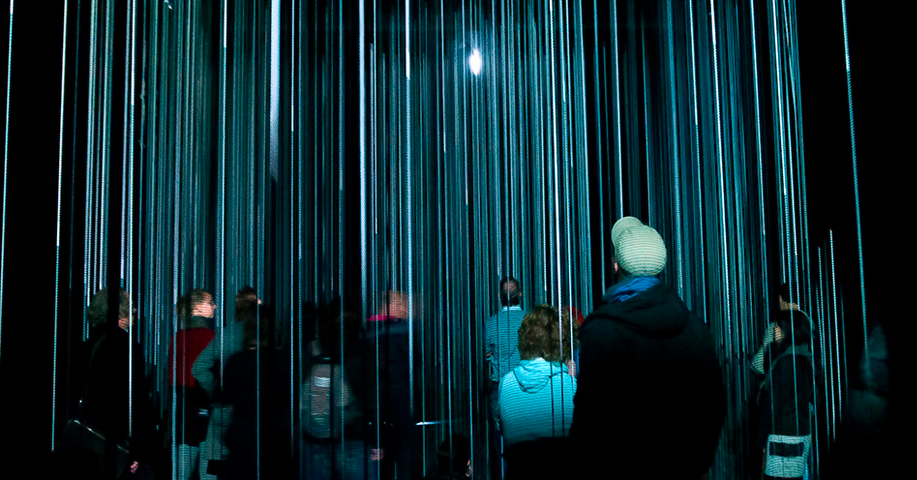 Love The Real City
'Love the Real City' implies that there is a city that is not real. The 'unreal' city could be the abstract, administrative view of the city or The Hague's bid to become Cultural Capital 2018. City developments that have more aspiration than facilitative function. A process that doesn't take existing social-cultural structures into account. So what is the real city? Experiences, participation, engagement, daily
routines, a festival like TodaysArt?
At the logistic heart of TodaysArt 2010 is the Spuiplein. Here, at the centre of The Hague, the programme is focused on art in public space and the city experience with the Amplified Architecture programme, surrounded by the
ambitions and established
façades of existing structures in the square.
This year, together with many other cultural organizations, TodaysArt highlighted the waste and misuse of cultural spaces through one of the last legal squat actions in the Netherlands at the Asta theatre. By infiltrating a city space in this way, and through this year's festival, we hope to have an impact on the cultural understanding of the city at all levels.
For this edition we bring together widely varied perspectives from over 150 artists and artist groups; a clamour of different voices that address issues connected with what we want our city to be.
-
BUT, THEY WILL REBUILD
THIS CITY ELSEWHERE
-
AT A SQUARE
A BOUNDARY
LOOK THROUGH THE FENCE
AND SEE
-
AUTOMATIC CONSTRUCTION
CAPITAL OUT OF CULTURE
THE EXQUISITE CORPSE...
-
EVERY BUILDING
WAS ONCE A TEXT
NOTHING MORE
A FOOTNOTE
-
CONCRETE THINKING
DESCRIBE THE TANGIBLE OBJECTS
DESCRIBE THE DAY
-
APPROACH THE BOUNDLESS CITY
THE BUILDINGS, THE STREETS
THE NEIGHBORHOODS
EXCHANGEABLE EMPTY OBJECTS
-
SEARCHING, DAILY,
THROUGH THE STREETS
LOOK FOR THE PROPPER PLACE,
THE ACTUAL PURPOSE
-
HASTILY WAITING
FOR AN OUTBREAK
DEVELOPER'S PANDEMIC
WHAT IS OF A CITY
UNDER CONSTRUCTION
UNLESS IT IS A CITY?
-
WHAT IS THE PLAN?
ARE YOU FOLLOWING
THE BLUEPRINT?
NO ONE LISTENING
-
I CAME UNDER THE SPELL
OF LINES, WINDOWS, PEOPLE
VOIDS, VACANT BUILDINGS
I IMAGINED THE LAST CITY
-
THE NEW CITY IS AN IMAGE
THE PROMISE OF THE ABSENCE:
A NEW PLACE
-
THE CAPTIVATING
THE FLUX
THE POINT OF POWER
-
GROWTH IS JUSTIFIED
BY THE EXISTENCE
OF POVERTY
-
WE'RE BUILDING OBJECTS
TWENTY-YEAR MONUMENTS
DISPOSABLE THEATER
-
A SUBLIME IDEA
PROJECTED
ON EVERY CORNER
-
THEY LEFT IT
TO THE NEXT GENERATION
TO EMBELLISH IT
TO FINISH IT
show more
Main Partners
European Cities of Advanced Sounds and related arts, City of The Hague,European Commission – Culture Programme,SNS REAAL Fonds,Stimuleringsfonds Voor Architectuur, Fonds 1818, Casema Cultuur Fonds, Nordic Culture Fund,The British Council,Algemene Afvaardiging van Québec in Brussel, Goethe-Institut Amsterdam, Embassy of the United States of America, Österreichische Botschaft Den Haag,German Embassy The Hague, Embassy Of Finland The Hague