TodaysArt and We Are Europe collaborate with Highlight to bring a warming light to Delft
This year we had a different program than our usual: instead of squeezing more than 150 artists in 3 days, we wanted to bring you the best in a different tempo and on different locations and cities. A two-months program that is now insecure until we know better conditions.
Our first encounter, thankfully, is still happening in Delft!
Sunset in Delft is the artificial sun installation by Ludmila Rodrigues & Mike Rijnierse which you can visit on 18—20 November, from 17:00 to 23:00, in the Zuidkolk (five-minute walk from Delft Station).
For more info check Highlight Delft website — https://www.highlightdelft.nl/visit/practical-info/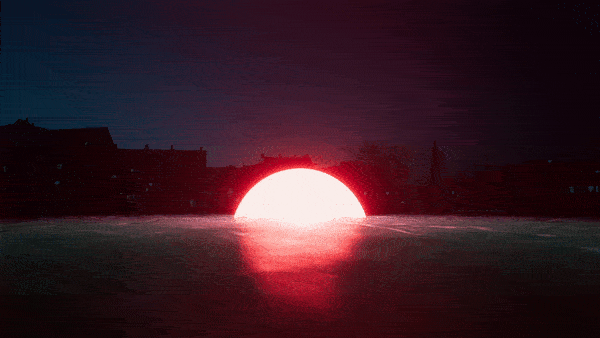 Delft is the host city of the art and tech festival Highlight, unfortunately canceled this year. Yet, the organization was granted the chance to resume with one public work, still presentable under the current restrictions.
In this context, TodaysArt and We Are Europe present Sunset in Delft by artists Ludmila Rodrigues & Mike Rijnierse, local and extremely talented as well as longtime participants of TodaysArt
Mike Rijnierse and Ludmila Rodrigues reenact the everyday phenomenon of the sun sinking into the horizon. Based on the universal fascination of sunsets in films and paintings they have created a large inflated sun lighting up the dark nights exactly on the spot of and inspired by Johannes Vermeer's famous painting "Gezicht op Delft". Remarkably this sun is not setting at all but is a man-made sun that is controlled from a distance and is visible from 360 degrees all around the Zuidkolk.
Mike Rijnierse and Ludmila Rodrigues have been collaborating since 2011, having both graduated from the ArtScience Interfaculty and sharing a fascination for the ways human perception is constructed. Their works activate the public to navigate with all their senses and to re-learn how to see, hear and feel.
View this post on Instagram
The project is presented at Highlight Delft by TodaysArt in collaboration with We Are Europe, the European cultural program co-funded by Creative Europe.