We are ready to share! Have a peek at the first wave of artists for our 12th edition with over 150 performances taking place in The Hague September 22nd -25th. Pantha du Prince, Nosaj Thing + Daito Manabe, Hiroaki Umeda and NONOTAK will headline this year's festival with Dutch premières.TodaysArt is pleased to collaborate with a.o. SHAPE, We are Europe, Lisson Gallery and The Creators Project.
Confirmed artists TodaysArt Festival + Bright Collisions Symposium 2016
Pedro Reyes [MX] | Paul Jebanasam + Tarrik Barri [UK/NL] | Pantha du Prince [DE] | Floris Kaayk + Ine Poppe [NL]  | Charlotte Bendiks [NO] | Francisco López + Andrea Vogrig + Darien Brito [INT] Ali Eslami [IR] | Antivj + Dida Markovic + Zazralt Magic [INT]| DJ Earl   +w/ footwork dancers Sirr Tmo + Dre [US] | Hiroaki Umeda [JP] | Julien Bayle [FR] | James Bridle [UK] | Klara Lewis [SE] | Masayoshi Fuijta [JP/DE] | Myriam Bleau [CA/QC] | NONOTAK [FR] | Nora Turato [HR/NL] | Nosaj Thing + Daito Manabe [US/JP] | Paula Temple [UK] | Piotr Kurek [PL] | SØS Gunver Ryberg [DK] | We will fail [PL] | ZUS (Zones Urbaines Sensibles) [NL]
We started our announcement this morning with an opening statement on the city square of The Hague by presenting Drone Shadow of the English artist James Bridle. An essential question of this year's festival is 'Who owns the city'. With Drone Shadow, TodaysArt asks this question as it relates to the public sphere of the city's town square. 'Drone Shadows' is not just a picture of a drone. It is a diagram of a political system. Drones are also avatars of all of the invisible, networked systems that surround us on a daily basis. They stand in for every remote connection we make. Like the internet, they allow us to see and act at a distance – but they may also be used against us and others. In order to understand the world around us, we sometimes need to draw it out. If you can't really describe the world around you, you can't fully act in it, and are made powerless. When you can describe it, you can debate and critique it. Drawing its shadow is just the first step.'  – Bridle
Stay tuned for more information on 'Who owns the City' in our upcoming newsletters.
Featured headliners / Dutch premières
Nosaj Thing + Daito Manabe – No Reality
No Reality is the new performance of Nosaj Thing and Daito Manabe. A 360º live set is created by using virtual reality technology in combination with three large screens and a spot-light-set-up. In addition to the used virtual reality technology, digital visuals from the produced sounds and body movements play their part during this performance.
Pantha du Prince – The Triad
Pantha du Prince presents a performance of his recently released album The Triad. The Triad breaks apart digital interactions to make way for more human interaction. Pantha du Prince contributes his fair share of innovative and electronic music based on minimalistic melodies and beats.
Pedro Reyes – Disarm / Turning weapons into instruments 
The sonic art installation Disarm refers to the power of transformation. Artist Pedro Reyes transformed 6,700 destructive weapons into musical instruments. To produce this work, Reyes received 6,700 firearms from the Mexican government. These firearms were confiscated in the Mexican city Ciudad Juarez during the long lasting war on drugs. This exhibition runs from August 26nd until September 25th 2016 in Pulchri, The Hague.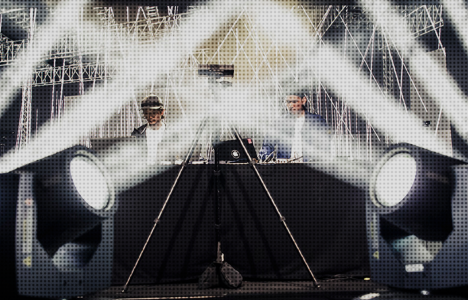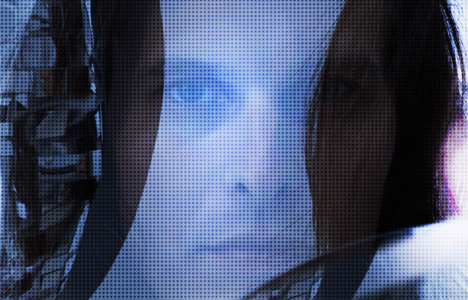 Performances + Club
The performance program includes modern dance, immersive, intimate and unexpected performances. Within the line-up, amongst others Hiroaki Umeda – Intensional Particle and Paul Jebanasam + Tarik Barri – Continuum. Performer Myriam Bleau inquisitively explores the limits of fragility by making use of a wineglass in autopsy.glass. TodaysArt presents two clubnights with an immersive and explosive program of techno, house, footwork and musical schizophrenia featuring a.o. Paula Temple, DJ Earl +w/ footwork dancers Sirr Tmo + Dre, Nosaj Thing (dj-set) and SØS Gunver Ryberg.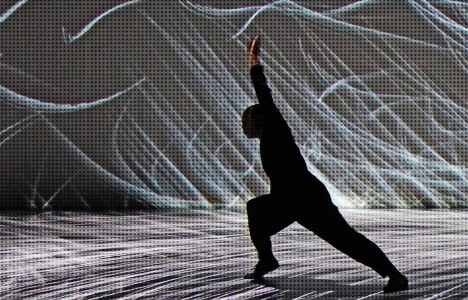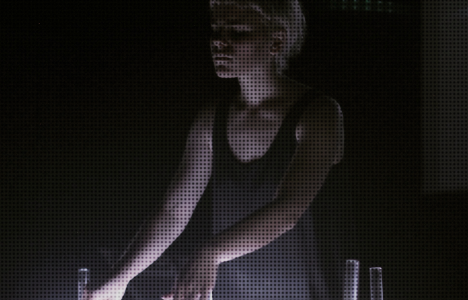 Bright Collisions Symposium
The Bright Collisions Symposium is a meeting point with a broad and diverse program. Themes such as creativity, art, technology, science and society will be discussed. During this symposium urgent social developments, provocative statements and inspiring ideas are exchanged and discussed, with speakers including Floris Kaayk + Ine Pope, Ali Eslami (in collaboration with Tussenruimte + Re-Shape) and Elma van Boxel + Kristian Koreman (ZUS, Zones Urbaines Sensibles). The symposium takes place from September 22-25.
We are Europe + SHAPE / initiatives co-funded by the Creative Europe program of the European Union
We are Europe is the newly-created association of eight major European events joining forces in order to promote, create and produce innovative cultural practices, defined by creative diversity and exchanges. TodaysArt invites the Spanish festival; Sónar + Sónar+D and the Norwegian festival Insomnia + Movement and New Ideas to collaboratively compose an artistic and conference program for TodaysArt 2016. SHAPE (Sound Heterogeneous Art and Performance in Europe) is a three-year initiative in which 16 European festival and art centres aim to support, promote and exchange innovative and aspiring musicians and interdisciplinary artists with an interest in sound. TodaysArt 2016 has confirmed the following artists: Antivj, Charlotte Bendiks, Julien Bayle, Klara Lewis, Masayoshi Fujita, NONOTAK, Piotr Kurek and We will fail.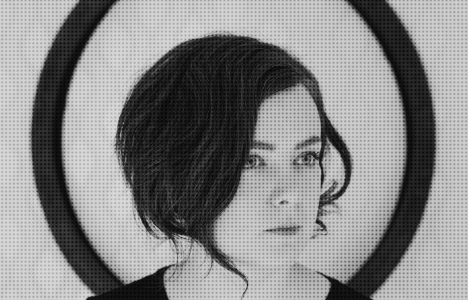 TodaysArt co-presents
Artist Francisco López presents his newest project audio-DH, a sonic manifestation by 250 creators from The Hague. This performance and installation depicts the vivid audio related activities in the city. audio-DH is realised in collaboration with Korzo and iii and premieres at TodaysArt 2016.
Ticketsales – Early- Birdtickets
Ticket sales for TodaysArt Festival and Bright Collisions 2016 start May 30 at 12.00 (CEST) sharp. With a limited amount of early bird tickets available, we advise you all to get this tickets as soon as possible! After this there will be a variety of weekend and daypasses available. The capacity of the festival is limited, so be sure to get your ticket before you miss out! todaysart.stager.nl/web/tickets