Yesterday afternoon, the European cooperation network; We are Europe was been launched.
An official launch organized by project leader Arty Farty was attended by press, institutions, partners, collaborators and all eight partner festivals.
We are Europe is the newly-created association of 8 major European events joining forces in order to promote, create and produce innovative cultural practices, defined by creative diversity and exchanges. Our common project aims to develop a prospective vision of electronic culture, technology and entrepreneurship, contributing to new social and political developments with an interdisciplinary approach.
Today's ideas for tomorrow's culture.
The eight partners are:
– c/o pop Festival​ and c/o pop Convention in Cologne, Germany
– Elevate Festival​ and the Political Discourse & Activism Forum in Graz, Austria
– Insomnia Festival​ and the Movement + Ideas Forum in Tromsø, Norway
– Nuits sonores​ festival and the European Lab​ Forum in Lyon, France
– Resonate​ Live and the Resonate Conference in Belgrade, Serbia
– Reworks Festival​ and forum in Thessaloniki, Greece
– Sónar Festival​ and Sónar+D​ in Barcelona, Spain
– TodaysArt.NL Festival and the Bright Collisions​ symposium in The Hague, the Netherlands
In the next three years each partner festival will invite two partner festivals to collaborate on both a symposium program as well as an artistic program. In April 2016 TodaysArt will be visiting Resonate in Belgrade to present a program together with Nuits Sonores. In August 2016 TodaysArt will create a program to present on C/O POP in Cologne together with Insomnia Festival.
In September 2016 we are honoured to invite Sónar and Insomnia to present a We are Europe program as part of the TodaysArt.NL Festival and Bright Collisions symposium in 2016.
More information:
weare-europe.eu
facebook.com/weare.europe.eu
twitter.com/weare_europe
weare-europe.eu/news/2016/january/weare-europe-2016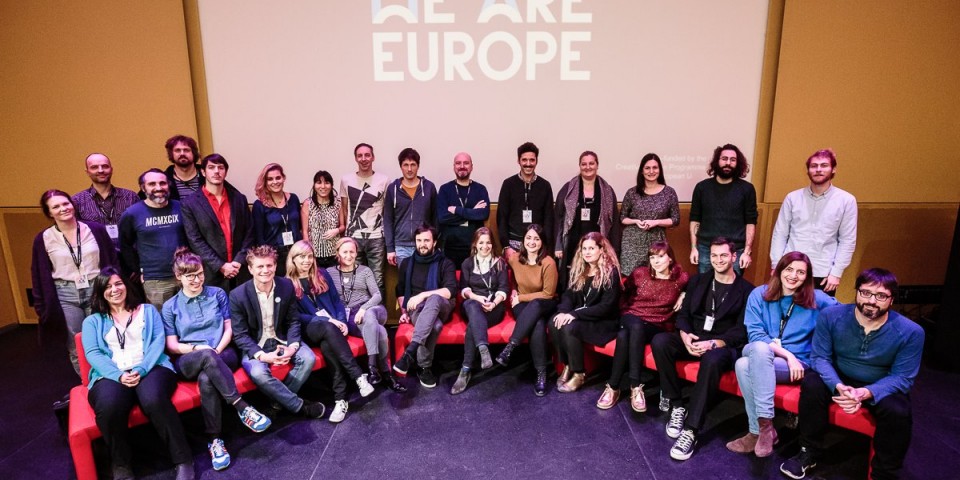 Past

22/09/2016

- TodaysArt 2016

24/08/2016

-

12/04/2016

- Resonate, Belgrade